Een lingerieshoot is een uitgebreide, gevarieerde fotosessie. In een intieme (boudoir) fotoshoot draag je lingerie en toon je je lichaam met lef in een sensuele pose. Ik fotograaf je op uitsluitend artistieke manier. Het licht maak ik spannend en flatteus.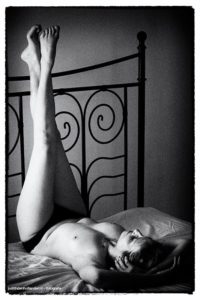 Een speciale shoot is vaak meer dan een bijzondere beleving. Je kunt er extra zelfvertrouwen, zelfacceptatie, flair en slagvaardigheid van krijgen ('empowerment')*. Plus een nieuwe kijk op jezelf (en je leeftijd). Voor iedereen die goed in zijn/haar vel zit.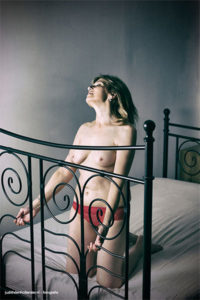 Een cadeautje voor jezelf en je partner of aanstaande bruid/egom!
Kies er een mooie portfolio box of een fotoboek bij.
Een lingerie shoot : contemporary and up close.
*Interesting read about an empowering lingerie shoot : https://tinyurl.com/ydf25xyb.