As I am not posting on Facebook anymore, I am 're-sharing' FB posts via my Blog. For those interested. This one from Pia.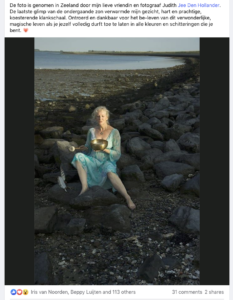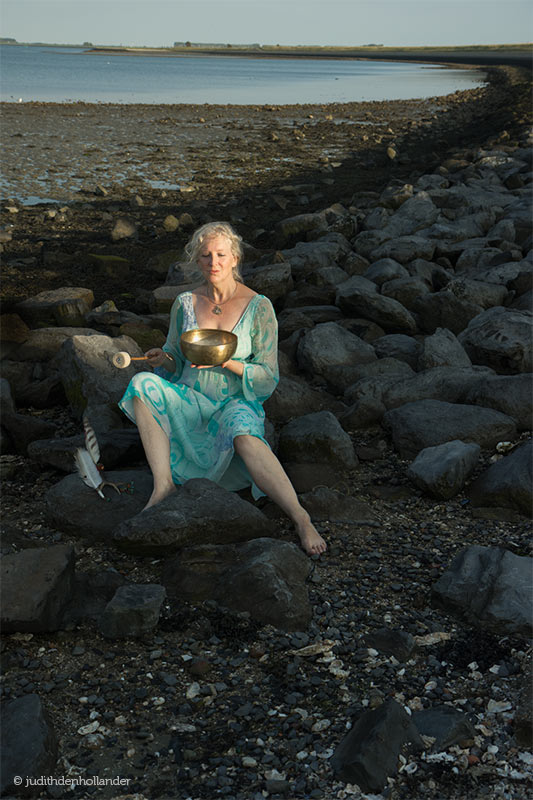 When we came to this Zeeland location, I immediately analysed the situation. I saw and used the gorgeous -sun setting- light, dark rocks and the colour harmonies : blue-aqua-yellow/orange. The instant vision I had as a photographer and quickly executed proofed spot on. As the sun is setting fast behind the water dyke, this is storytelling in a split second. I portrayed Pia as the Sound Healer totally in tune with nature. And my beautiful friend looks like a fairy tale mermaid, washed ashore with a purpose…..
We worked with focus, effort and good energy. Just the two of us, no assistance. Pia dressed and styled extraordinary and selected her Sound Healing / Meditation instruments and props. She did so for each shoot. We did a total of 3 shoots on 3 locations with 3 different styles and moods.

We both wanted to make images that would stand out. Synergy occurs when 2 people love to create and share an experience.
Hyperlink to Pia Brand on Facebook : https://www.facebook.com/piabrand61/posts/10226110084367589
p.s. I added a new Blog Category 'The story and facts behind my photo's' as well as a new Tag 'Story telling photography'. Useful for future Blog Posts. I'm sure we will be posting more shortly.