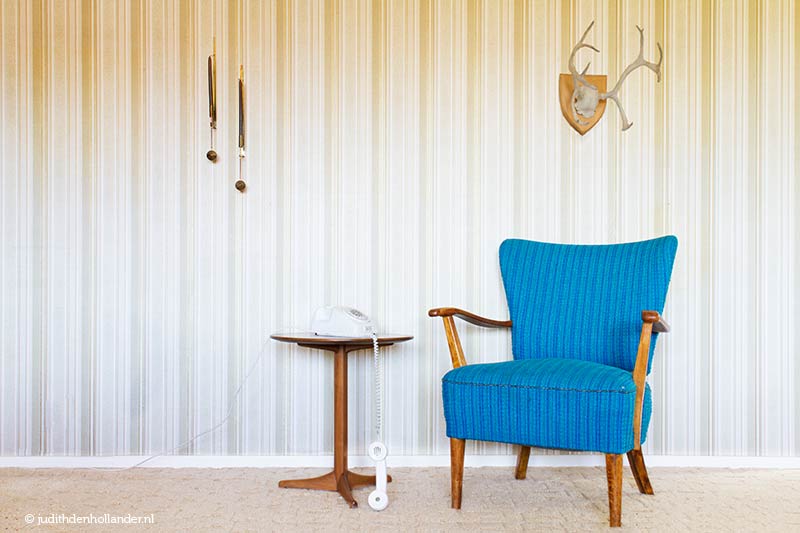 Vintage chair, part of Vintage Serie.
Toelichting op het rendiergewei. Het gewei is van een jong rendier en het is 42 jaar geleden gevonden tijdens een hike in de Svenska Fjällen door een natuurliefhebber en dierenvriend. Hier is geen geweer of pijl en boog aan te pas gekomen. No animals were harmed for this picture.
Vintage furniture.
"Vintage furniture is furniture that is between 30 to 100 years old". "Vintage furniture is not considered antique. Antique furniture is 100 years or older. Vintage furniture is under 100 years old. Antique furniture was made from wood, aside from upholstered material and fabrics. Vintage furniture is from the 20th century, when plastics such as resin and Lucite were invented. Metals were also used in furniture manufacturing. Metals used in furniture design include aluminum, chrome and steel. Furniture that is vintage was also designed during various notable furniture movements, such as the Art Deco and Modernist movements".
http://www.ehow.com/about_6685836_vintage-furniture_.html
http://www.ehow.com/about_6685836_vintage-furniture_.html
http://furniture.about.com/od/furnitureterms/f/vin81709tage.htm
http://www.scandinavianmod.com
http://www.retrostart.com/webshops/sweden/
https://www.1stdibs.com/collections/scandinavian-design/