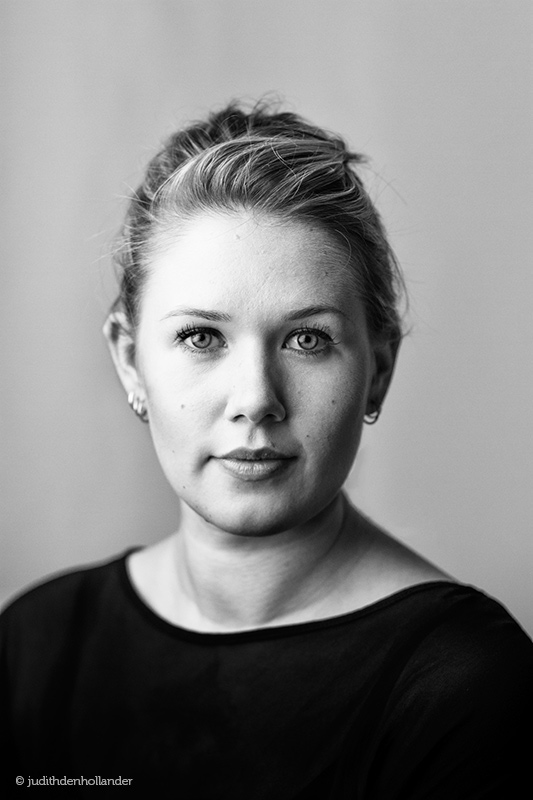 Classical Portraiture, in Black and White
Although I did not execute this shot to 'perfection', it is still one of my favourite portraits. Today it is likely that I soften the shadow. Nowadays I would also go for a middle-dark grey background. I did not at the time, as this was the only backdrop available on site. So this here is my end result that I am sharing publicly online. At the time I did do lighting variations, hence I have nothing else to choose from. Yet I do not complain and accept this outcome that despite 'flaws' works for me. I am happy with the shallow depth of field and her sharp eyes. The overall tones of the image are fine and her expression is good. The portrait is strong as it is.
Comparing backgrounds. Below a tad darker. Indeed I definitely would like to see a mid-dark grey behind the subject as well. Especially because she has blond hair.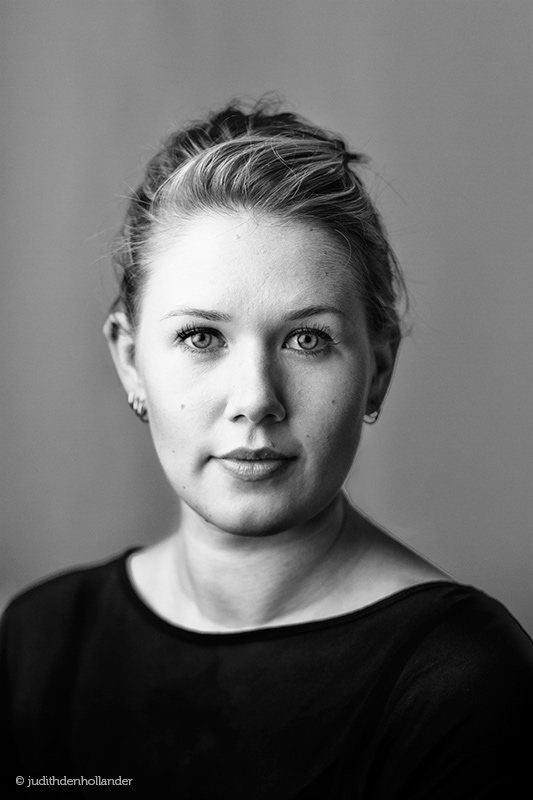 I have made many classic -low key style- portraits with a dark background. That works great for me. White/light however is not my choice for classic.
Deliberate subtle lighting technique is what I do anno 2020. A clear vision before I start. A complete toolkit to make it happen, in-studio, in-home, in-company or on location. And I'm always keen to make portraits with flattering light.
In the past 5 years I invested in extra gear and collapsible backdrops. These days I have many portable backdrops in various sizes and colours.
If you commission a classic portrait and an in-home photo session, I bring 1 versatile collapsible background.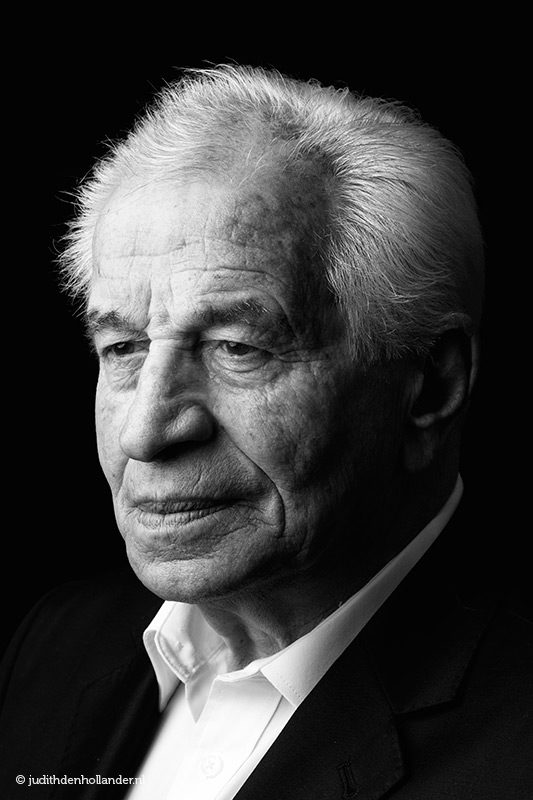 BTW the above images are in low resolution as well as compressed for web. That means that fine details in dark shadow tones get lost. A high resolution file and print show details in the darkest grey tones...
Black and White versus Colour | Zwart-wit portret vs kleur
Examples, considerations and suggestions.
Classic Portraits | Klassiek Portret